For the Ultimate Seattle Fishing Experience!!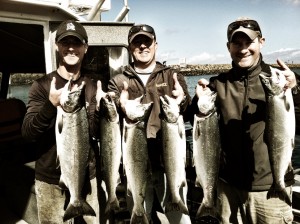 Salmon and Steelhead fishing on Puget Sound & the Olympic Peninsula.
Call Us at 206.799.2530 or Email maligem@comcast.net. To view our blog, Click Here.
 To book morning or afternoon Seattle Fishing Trips, or Olympic Peninsula Steelhead Fishing, Click Here for rates.
 Member of:
Pro Staff:
Tyee Charters of Seattle WA is a fishing boat charter that specializes in fishing on Puget Sound including Washington salmon and steelhead.